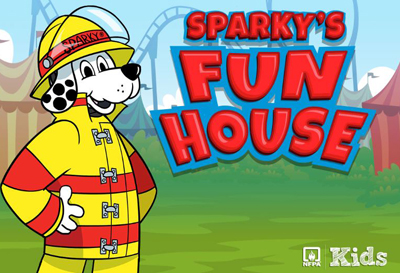 ARSON
The Columbus County Fire Marshals Office is responsible for conducting fire scene examinations and follow-up investigations to determine if the fire is incendiary or accidental.  The Columbus County Fire Marshals Office will be called to a fire scene under Incident Commanders discretion to determine the origin and cause of the fire.
Arson is a major problem within the United States today.  Arson results in property damage that estimates in the billions of dollars, and is the leading cause of death in fire related cases.

The Columbus County Fire Marshals Office works closely with the Columbus County Sheriffs Office, Local Law Enforcement, North Carolina State Bureau of Investigation :NCSBI", and the Alcohol Tobacco and Firearms "ATF".  Having resources at local, state, and federal level makes working arson cases easier, and more efficient to help determine the origin and cause of the fire and also with the prosecution stage
Arson Hotline - 1-800-336-3000
Investigators are working through the Arson Awareness Council to provide more reward funds to help in the conviction of the person(s) involved in these fires."Reward of $100 to $1,000 is available for information leading to the arrest and indictment of person(s) setting arson fires."

Arson is the number one crime committed by juveniles, The US Fire Administration reports that one third of all set fires are begun by children, one third of all children that are killed in fires have set the  fires themselves, and fire is the leading cause of deaths in the home for children under the age of five in the U.S. 

According to the National Fire Protection Association, children playing with fire is the fourth leading cause of fires that kill. Arson is the second leading cause of residential fire deaths and accounts for approximately 25% of all fires in the United States.  Juvenile arson accounts for over 50% of arson arrests, the highest FBI indexed crime involving juveniles. Hundreds are seriously burned or injured each year when children who are curious start fires.

CHILDREN AND FIRE - Children are fascinated by fire; the warm glow of a fireplace, flames flickering in a camp fire, blowing out birthday candles, watching the repetitive habit of an adult lighting up a cigarette. Children as young as 2 years may show an interest in fire.  With this natural fascination and curiosity comes the task for parents/caregivers to take fire safety precautions with younger children and to educate and train older children in fire safety.
---
Open Burning
The Open Burning Rule is one of North Carolina's oldest air quality regulations, first adopted in 1971. The rule prohibits most outdoor burning and sets conditions for allowable fires. Under the rule, it is always illegal to burn trash and other non-vegetative materials. Leaves, branches and other plant growth can be burned under certain conditions.   Violators can be fined up to $25,000 or more.
IF IT DOESN'T GROW, DON'T BURN IT
The basic message of the state open burning rule is simple: Only leaves, branches and other plant growth can be burned- nothing else.  That means no trash, lumber, tires or old newspapers.  If local pickup is available, you can't burn even leaves and branches.  Do not burn:
Garbage, paper and cardboard 
Tires and other rubber products 
Building materials, including lumber and wood scraps 
Wire, plastics and synthetic materials 
Asphalt shingles and heavy oils 
Paints, household and agricultural chemicals 
GUIDELINES FOR OPEN BURNING
Within 100 feet of a Structure
YARD TRIMMINGS ONLY (Leaves, Limbs, Grass, Vines, etc.) (Excludes logs and stumps) 
Must originate on the premises of a private residence.  Businesses are prohibited from burning. 
Fire must be at least 50 feet from any structure and must not spread to within 50 ft. 
Fire must not create a nuisance when burned 
A competent person shall constantly attend the fire until such fire is extinguished 
Must provide fire control tools to match the size of the pile being burned (garden hoses, rakes, shovels, extra help, etc. ) 
Non-vegetative materials, such as household garbage, lumber or any other synthetic materials are not burned 
Piles of material shall not exceed 30 feet in diameter, 10 feet in height, or 10,000  cubic feet 
An area 10 feet wide shall be cleared completely around the material to be burned 
If a burning ban has been issued all fires shall be extinguished immediately 
If at any time during the burning, the regulations regarding open burning are not met or are neglected in any way, the fire will be extinguished and a civil citation may be issued
Here are some basic steps that you can do to help prevent a wildfire:
Have a garden hose ready by the pile of debris in which you wish to burn 
Before doing any open burning, wet around the area in which you are burning 
Keep piles of debris small 
Make sure the pile of debris is at least 50ft away from a structure
Downloads
Ordinances
Plan Submittal Requirements
Forms
General Information
Contact US
Office Hours:
Monday - Friday
8:30am to 5:00pm
130 W. Columbus Street
Whiteville, NC  28472
(910) 640-6610
(910) 840-1736 (Cell)