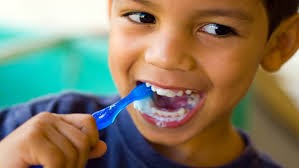 304 Jefferson Street
(PO Box 810)
Whiteville, NC  28472
(910) 640-6615 ext 7041
The Columbus County Health Department Dental Clinic is a general practice location that supports the dental health of children and adolescents ages 0-19 years old.  We provide services including but not limited to:
Exams  
Routine dental cleanings (including x-rays, oral hygiene instructions, and fluoride application
Sealants 
Fillings 
Simple extractions of primary "baby" teeth
Emergency exams
Referrals to area dental specialists
During the school year at local area schools, we conduct dental exams, routine cleanings, x-rays, oral hygiene instructions, fluoride application, and sealants. Check with your child's school to see if we will be visiting!  Our clinic office is open during this time to make appointments all year round. 
To make an appointment for your child to be seen, please call our office, between the hours of 8:00AM-6:00PM Monday-Thursday.  If you leave a voice message after hours, your call will be returned during the next business day.  Payment for services can be discussed at the time the appointment is made.
Notice to Patients
This dental clinic practice serves all patients regardless of inability to pay. Discounts for essential services are offered based on family size and income. For more information, ask at the front desk or visit our website.
Thank you.
Aviso Para Pacientes:
Esta práctica sirve a todos los pacientes, independientemente de la incapacidad de pago. Descuentos para los servicios esenciales son ofrecidos dependiendo de tamaño de la familia y de los ingresos. Usted puede solicitar un descuento en la recepción o visita nuestro sitio web.
Gracias.